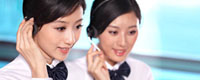 Name: Mr WenLong Zhou
Tel: +86 755 82885211
Fax: +86 755 82884171
E-mail: info@kmmachine.com
Add: Jie Yao No.15,Da Bu Xiang Village,Guan Lan Street, Long Hua New District,Shen Zhen 518110,China.

Skype: km-isd
QQ: 1156489517







Company News
>> With the subversion of the traditional method using the mower bedknife is developed successfully
Tumbler bedknife

-------The edge of bedknife with self repair, no blunt, without grinding is developed successfully.


New KM bedknife - --tumbler bedknife, today we are successful, it is by the KM company staff after 4 years of research has repeatedly, to subvert the existing bedknife technology products, is a product with milepost significance,it is a product that all employees of the company can take pride in.